Gold Fever! Game Tour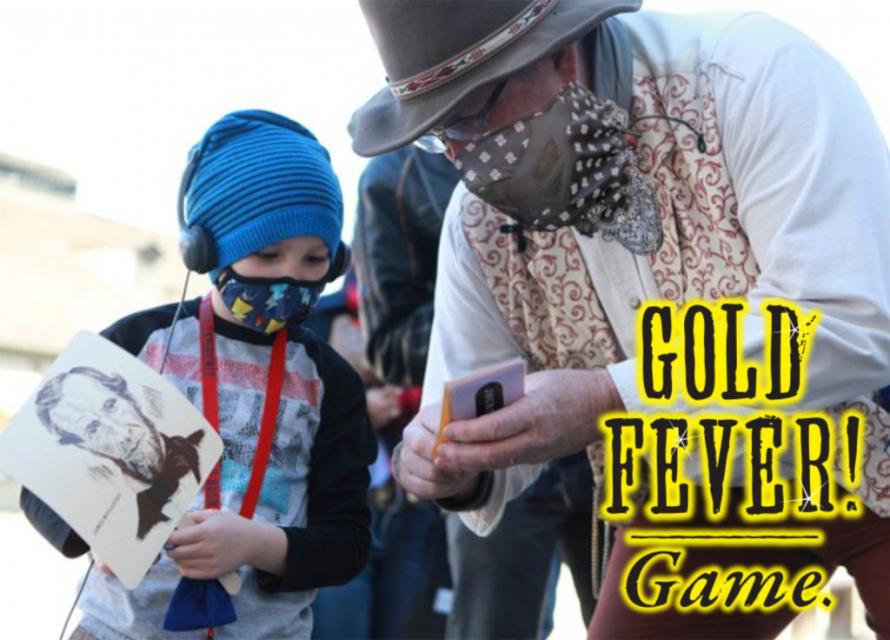 Relive Sacramento's wild early days, when gold ruled – but horrible disasters threatened your fortune and your life! Will you escape the many floods – or will they wash away your brand-new business? Will you keep your gold dust, or lose it all at the gambling tables? What will it take to succeed amid fires, disease and the occasional steamboat explosion? Catch Gold Fever! and find out – it's never the same tour twice!
Your tour will begin at the Hastings Annex, 1002 2nd Street in Old Sacramento. Please arrive 10 to 15 minutes early to check in and receive your equipment for the tour. Names will be on a list, there is no need to print tickets. Tours depart precisely on time.
Tour tickets may be purchased at the Sacramento History Museum, Visitor's Center (1000 2nd St), or online at sachistorymuseum.org
11 a.m. & 1 p.m.