Old Sacramento Underground Tours
Sacramento History Museum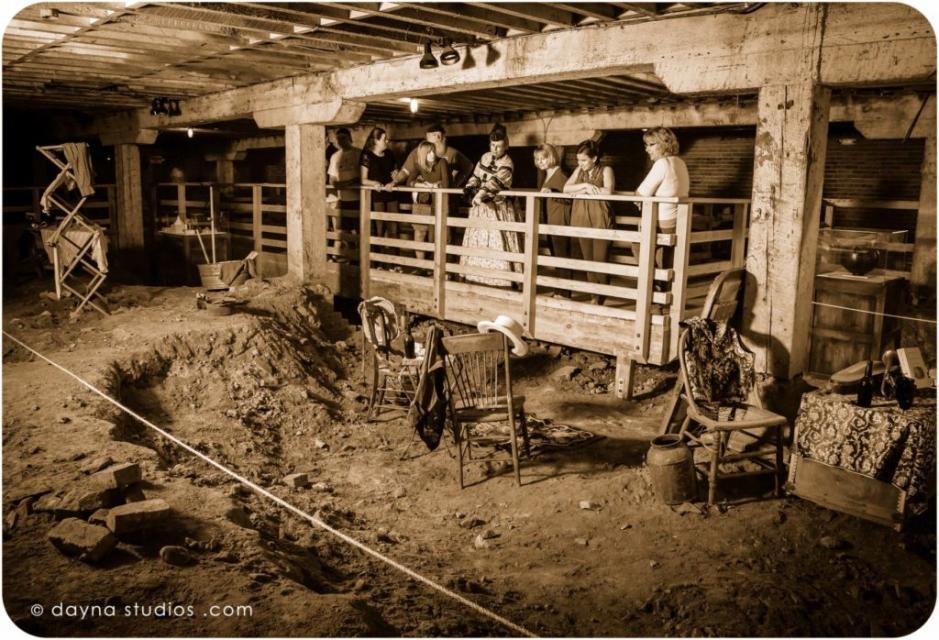 Operated by the Historic Old Sacramento Foundation. The tours will run now through December 31, 2020.
Explore excavated foundations and enclosed pathways hidden since Sacramento raised its streets over a century ago.
Tour guides explain how the streets and buildings were "Jacked Up!" to avoid further flooding as visitors explore two spaces that were created by the city's successful raising process. This historical tour includes hollow sidewalks, sloped alleyways, and the Underground spaces themselves. Our colorful cast of guides ensures no two tours are ever the same!
Old Sacramento Underground tours depart from the Sacramento History Museum at 101 I Street in Old Sacramento. This half-mile guided historical walking tour lasts approximately one hour and visit areas with uneven surfaces and low ceilings. The tour is ADA compliant and can accommodate up to 20 people.
Come dressed for the weather outside! You will be outside until you reach the underground spaces, which are not temperature controlled. We recommend comfortable, closed-toe shoes for the uneven terrain of the tour route.Tours run rain or shine!