SacTown History Quest
Sacramento History Museum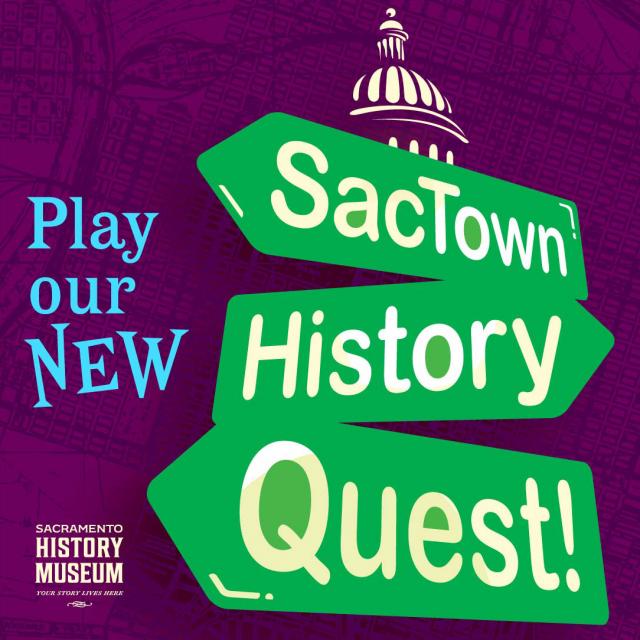 Play our History Quest!

History's the game … you're the player … and Sacramento is your gameboard!

Gather your family and friends and play our new SacTown History Quest. It's a summertime history hunt, and Sacramento is a gold mine – full of history from the Gold Rush to yesterday. You just have to discover it.

You'll get a custom map and smartphone app, then hunt for clues in downtown Sacramento. Hike, bike, scoot, skip – whatever works for you!

Along the route, search for hidden markers. Use them to activate the app, answer the questions and earn letters. The more letters you earn, the better your chance of solving the secret phrase and winning a prize.

Your History Quest starts and ends at the Sacramento History Museum in Old Sacramento. You can start as soon as the Museum opens at 10 a.m., and you'll have until 5 p.m. to complete your Quest.

Sign up today, and good luck!